YOU MISSED IT.
However, the speaker presentations were recorded and may be viewed by clicking on the links below.
Please feel free to forward this link to any of your co-workers and friends who were unable to attend this year's event.
Secure Delaware 2021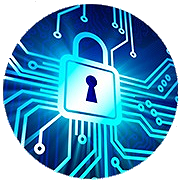 We are pleased to announce Delaware's 12th Annual Cybersecurity Workshop will be held on October 28th as a hybrid event!
The conference will continue to provide superior Cybersecurity training for Delaware's citizens, business employees, students, and government employees.
What
Secure Delaware provides valuable Cybersecurity information and education. Take advantage of networking opportunities and access to information security industry Subject Matter Experts. Vendors will be available onsite to offer innovative Cybersecurity solutions and answer attendee questions.
Industry Professionals will present information in person and via the WebEvent platform. A variety of security topics will be available covering such topics as Phishing/Scamming in 2021, Cloud Solutions, Security O365 and Other Collaborative Tools, Cyber Insurance and more.
The workshop is brought to you by the Delaware Department of Technology and Information, Delaware League of Local Governments, Delaware Small Business Development Center, JP Morgan Chase, and the University of Delaware.
Who
Workshop is open to anyone who lives, works, or studies in Delaware.
Fees
There is no cost to attend the training, but registration is required. Virtual Sessions open at 8:30 am.
Keynote Speakers & Biographies
CISA Evolution and Future Malware Mitigation
Presentations and Speaker Biographies
Photos of the Event
To view photos of the 2021 event, view our flickr album.
---