Delaware State and Local Cybersecurity Grant Program (SLCGP)
Mission
The mission of the Delaware Cybersecurity Plan is to bring all Delaware government entities to an acceptable cyber risk baseline, using SLCGP funding in accordance with The U.S. Department of Homeland Security guidelines. It also strives to continuously assess and address the strengths and weaknesses of the cybersecurity and resiliency programs of those entities. Risks will be prioritized and mitigated commensurate to the cyber threat landscape and a whole-of-state approach that aligns with the concepts of zero-trust. This course delivers a resilient, risk-based, modern threat-mitigated environment, that ensures the confidentiality, availability, and integrity of data and systems.
Vision
The vision of the Delaware Cybersecurity Plan is to leverage an effective, diverse, and collaborative team to develop, prioritize, and execute cyber enhancement projects statewide that will deliver a risk-based baseline level of security controls. These controls will serve to protect critical services and data of Delaware governments, businesses, and constituents.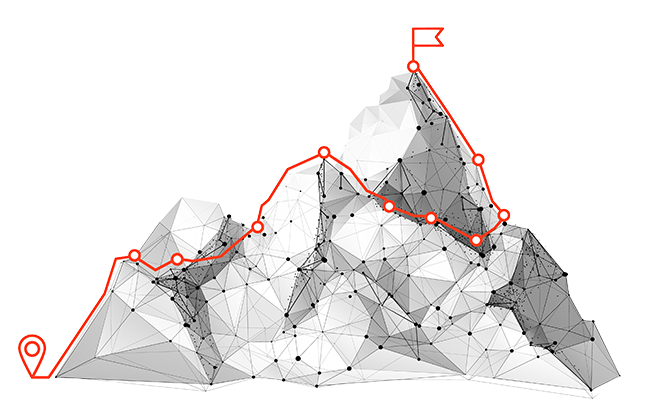 Program Planning Committee
The State of Delaware SLCGP Planning Committee includes voting members from state, county, city, and town governments as well as champions from public education and public health institutions to ensure the Plan goals are achieved. To ensure statewide perspectives, members of the Committee are also representatives of urban, suburban, and rural areas of the State. The Committee shall develop, approve, implement, monitor, review, and revise as appropriate the Plan that establishes funding priorities and approves projects, which are intended to identify, assess, and address cyber risks within and across state and local government organizations in the State of Delaware in accordance with the requirements of the IIJA and SLCGP.
The State Chief Security Officer will act as Chair of this Committee. The CSO will be responsible for ensuring the execution and reporting of Plan priorities and maintaining a diverse committee membership where all government entities are represented. The Chair of the committee and/or Co-Chair, with the consent of the Committee members, may invite representatives from public and private sector organizations within the State to act as advisors to the Committee. They will provide varied perspectives and guidance. Such relevant groups may include the Delaware Homeland Security Advisory Council, Delaware Cybersecurity Advisory Council, the Delaware League of Local Governments, the Department of Education, the Delaware Emergency Management Agency, and leading vendors in key strategic risk mitigation areas.
The Committee shall provide ongoing communication of required documentation and project reporting to all stakeholders throughout the SLCGP period of performance. The Committee shall meet as deemed appropriate by the Chair or Co-Chair of the Committee. Both will ensure that meetings are documented. The Chair and/or Co-Chair will consult with the Delaware Emergency Management Agency (DEMA) who is the Homeland Security and Preparedness Grants Management State Administrative Agency (SAA). DEMA will be responsible for the management and administration of federal and state homeland security grants. All grant activities shall comply with the requirements set forth in the SLCGP.
Additional Information