Delaware Cybersecurity Advisory Council (DCSAC)

Cybersecurity attacks, including data breaches, corporate theft, and sabotage perpetrated by state and non-state actors throughout the world present unique threats to Delaware residents, governments, businesses, and critical infrastructure. Statewide coordination is required to effectively ensure cybersecurity protection. The Delaware Cybersecurity Advisory Committee's primary objective is to focus on sharing and analyzing cyber threat intelligence in a collaborative manner.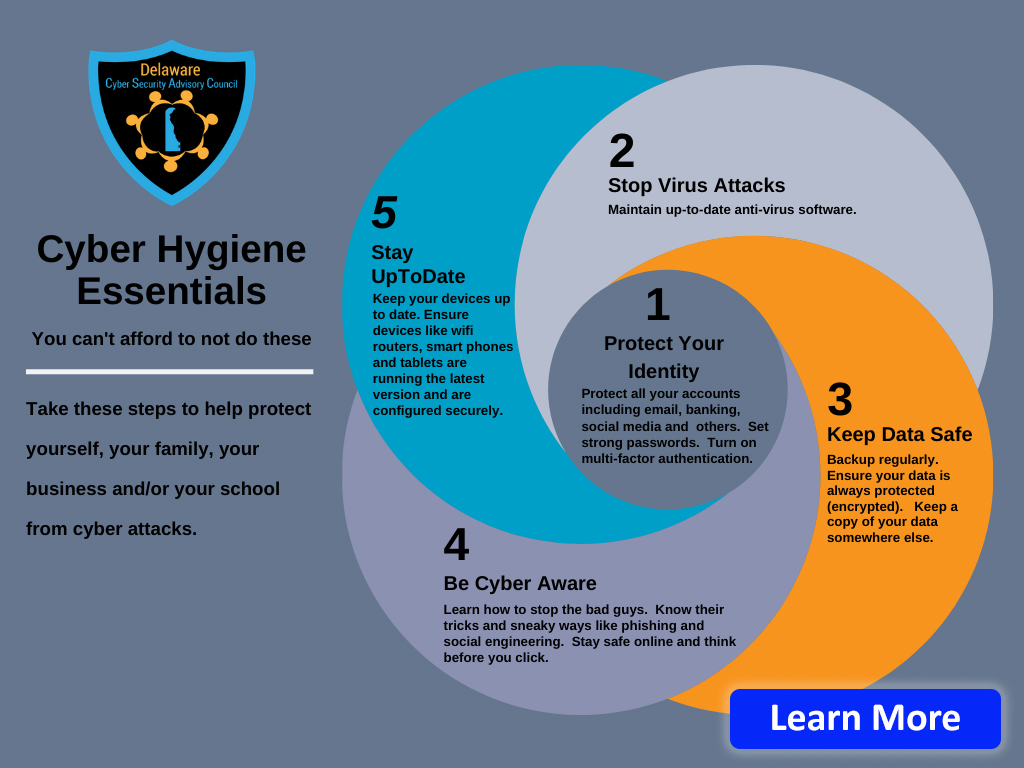 Vital Cybersecurity Contract Components to consider when engaging with a third-party vendor as part of a supply chain contract.
Additional Resources