Resouces & Non-Technical Publications

Check out all the great resources below for even more Cybersecurity information!
---
Basic Resources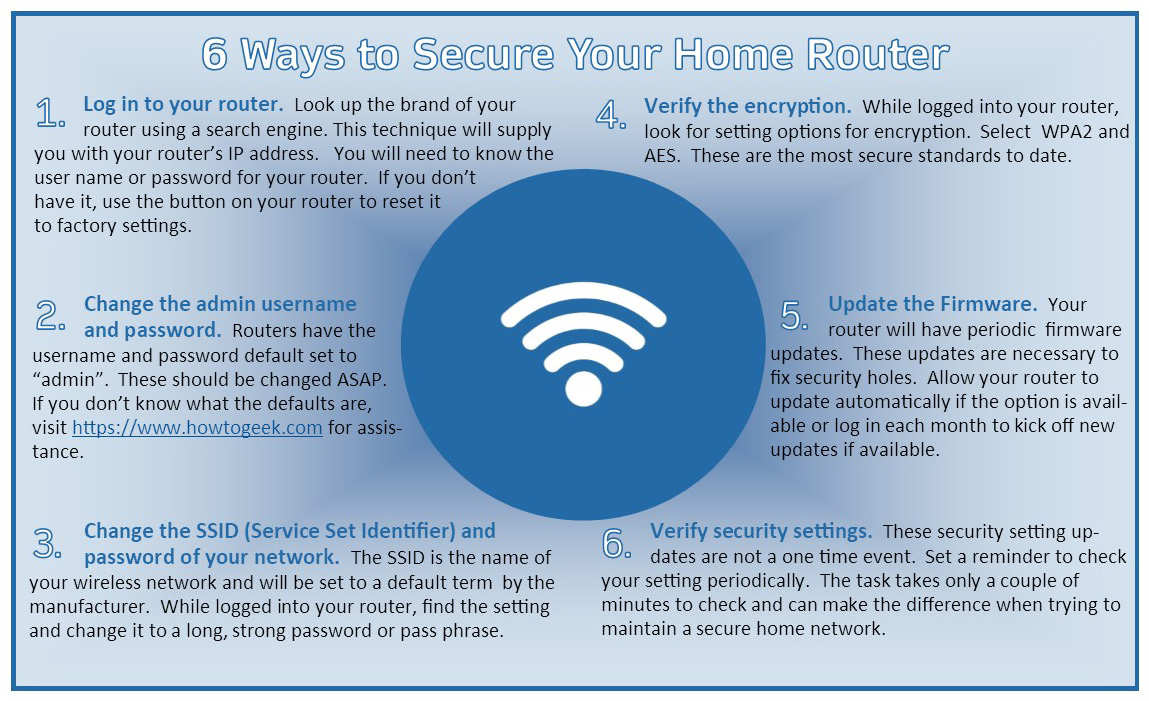 ---
Groups Organized Against Cyber Crime
---
Technical Information
IT Security Technical Publications
CIS Critical Security Controls The Center for Internet Security (CIS) presents the CIS Controls for Effective Cyber Defense Version 6.0, a recommended set of actions that provide specific and actionable ways to stop today's most pervasive and dangerous cyber attacks.
---
What To Do If You're A Victim
---
Available Tools / Virus Protection
---
Delaware Cybersecurity Laws
Title 6- Chapter 12b - COMPUTER SECURITY BREACHES
Summary of House Bill 180: Delaware Data Breach Law
Title 11-Chapter 5- SPECIFIC OFFENSES
932 - Unauthorized Access
933 - Theft of Computer Services
934 - Interruption of Computer Services
935 - Misuse of Computer System Information
936 - Destruction of Computer Equipment
937 - Unrequested or Unauthorized Electronic Mail or Use of Network or Software to Cause Same
938 - Failure to Promptly Cease Electronic Communication Upon Request
939 - Penalties
940 - Venue
941 - Remedies of Aggrieved Persons

Links
---
Infographics
Cyberattacks Threat to Government
In 2018, the United States was the country most severely affected by cybercrime in terms of financial damage: industry experts estimate that the U.S. government faced costs of over 13.7 billion U.S. dollars as a result of cyberattacks.
The Risk is constantly growing
The Threat is constantly evolving
Budgets & the Economy take a big hit
Hackers want public sector date
Threats are increasingly targeted
Internet of Me

Data about you can be used in a variety of ways, sometimes in ways you wouldn't expect or even approve. That's why it is important to understand the value of your personal information and how to manage it when possible.
When you use your connected devicesbvyou are continuously generating information about yourself and others.
Personal Information Is Like Money. Value It. Protect It.
Own Your Online Presence.
Lock Down Your Login!
Security and the Internet of Things
The Internet of Things includes both traditional electronics and everyday "things" embedded with sensors, computing & networking capabilties.
Some of these devices are undeniably very useful, such as household thermostats which allow us to log on at a distance and turn on our heating before heading home.
Some Risks Include:
Intrusion of Privacy
Risks to Your Physical Home
Safety, Location