DigiGirlz Day 2021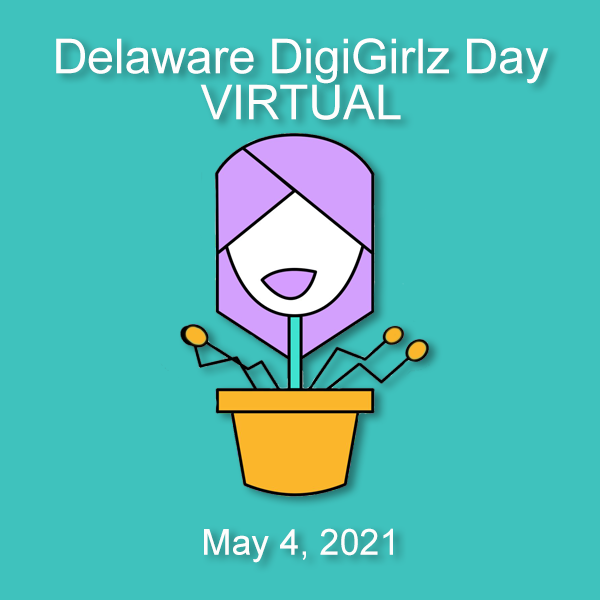 It is time to celebrate with the 10th annual DigiGirlz Day being held VIRTUALLY on Tuesday, May 4, 2021! This event is being hosted virtually by Microsoft through the Microsoft Teams application. This exciting, FREE program for Delaware girls has been extended this year to girls from 7th through 10th grades where information and activities highlighting information related to Science, Technology, Engineering, and Math (STEM) will be made available to give the attendees ideas of career paths.
STEM is important for global competitiveness. The purpose of the DigiGirlz program is to address the declining enrollment of young women entering the STEM fields. Through this program, we will engage young women in lively discussions about technology, dispel the many myths about a STEM education, and offer fun, hands-on activities. Yes! Hands-on activities will be made available even in this virtual environment.
This program is offered through a unique partnership between Microsoft Corporation, the Department of Education, the Delaware Center for Educational Technology, the Delaware Department of Technology and Information, Wilmington University, University of Delaware, Delaware State Univiersity, Delaware Technical Community College, Beebe Hospital and Cyber Streets.
All registrants MUST return the video/photography release form by April 30, 2021